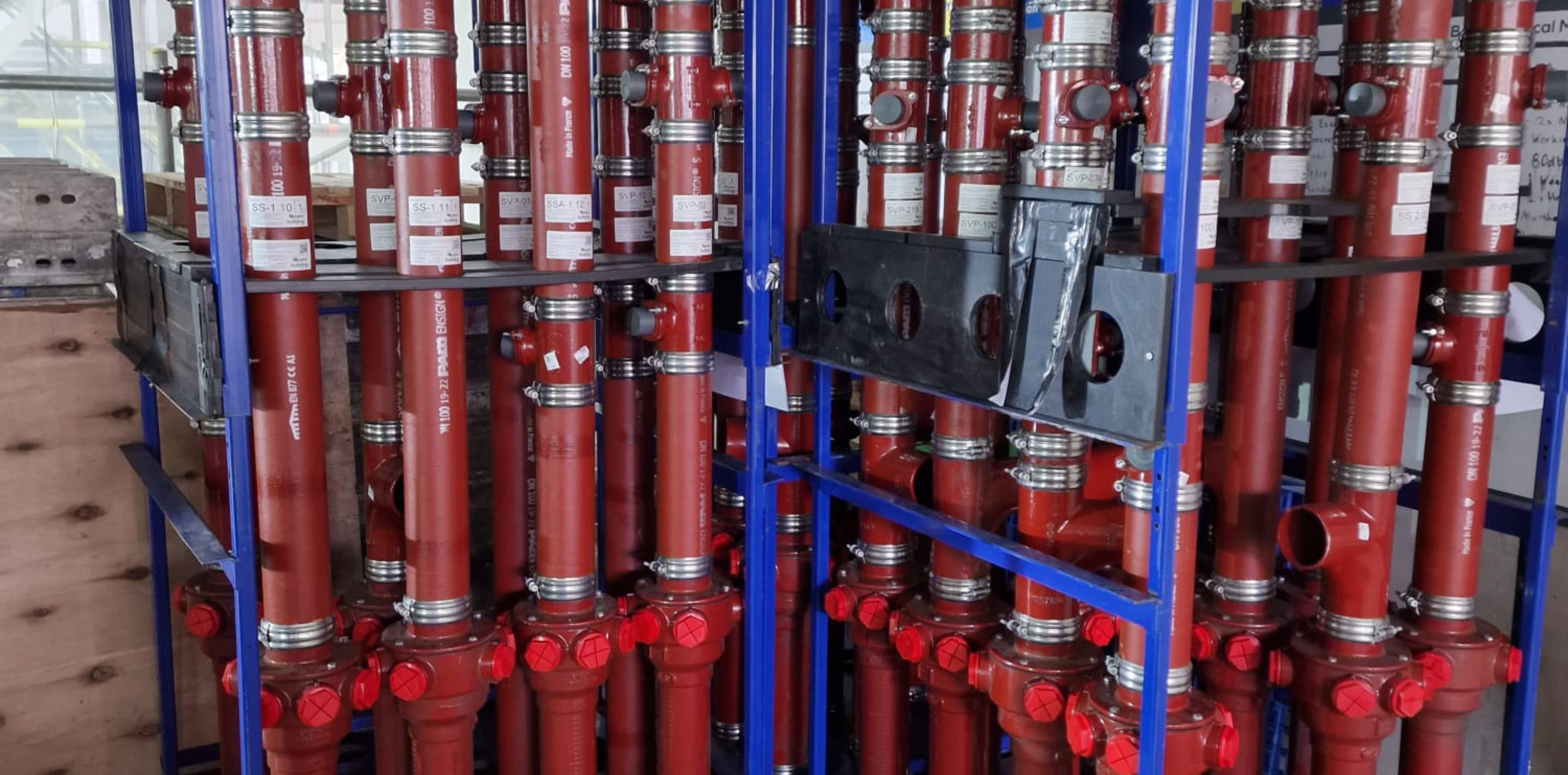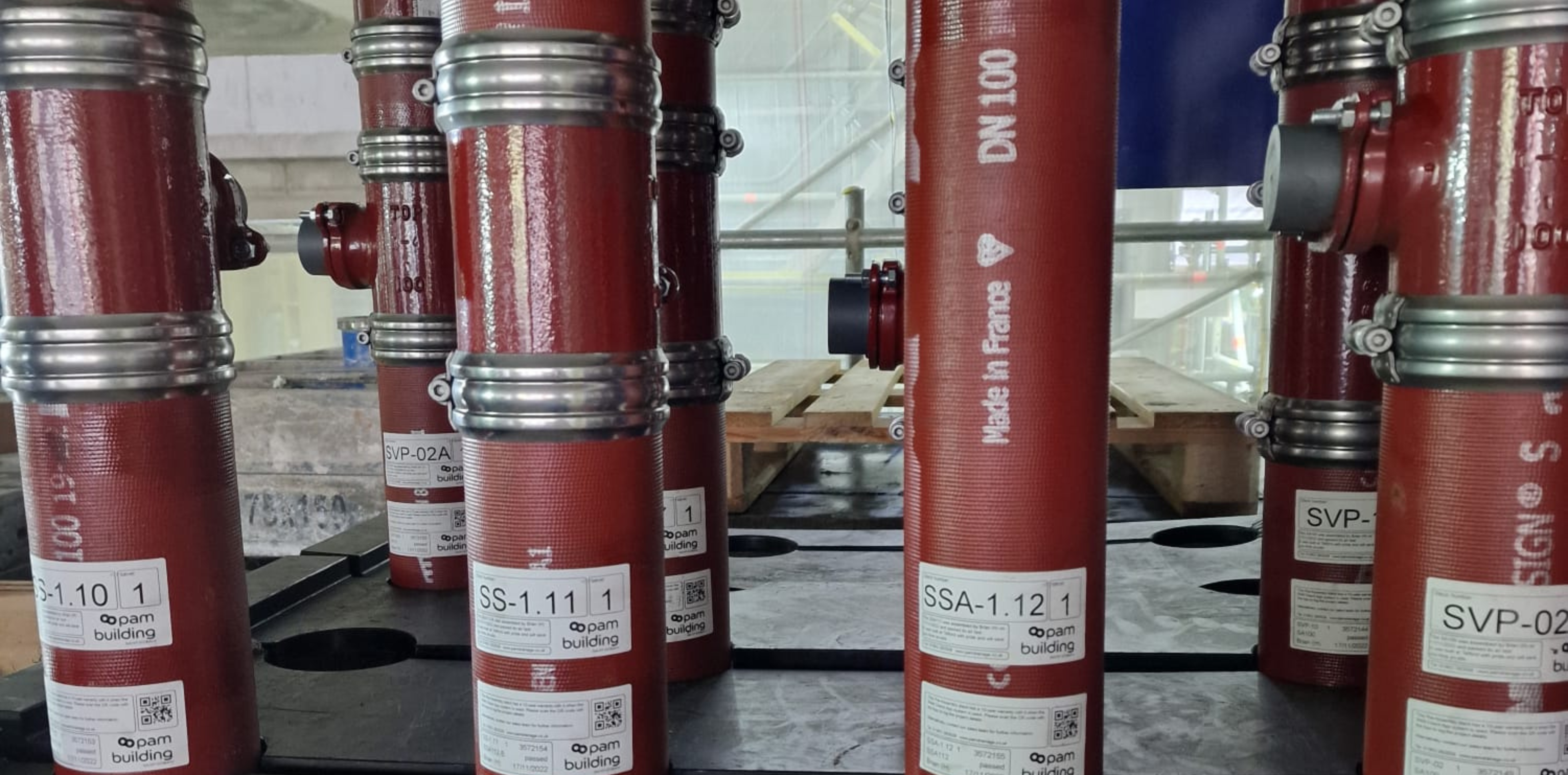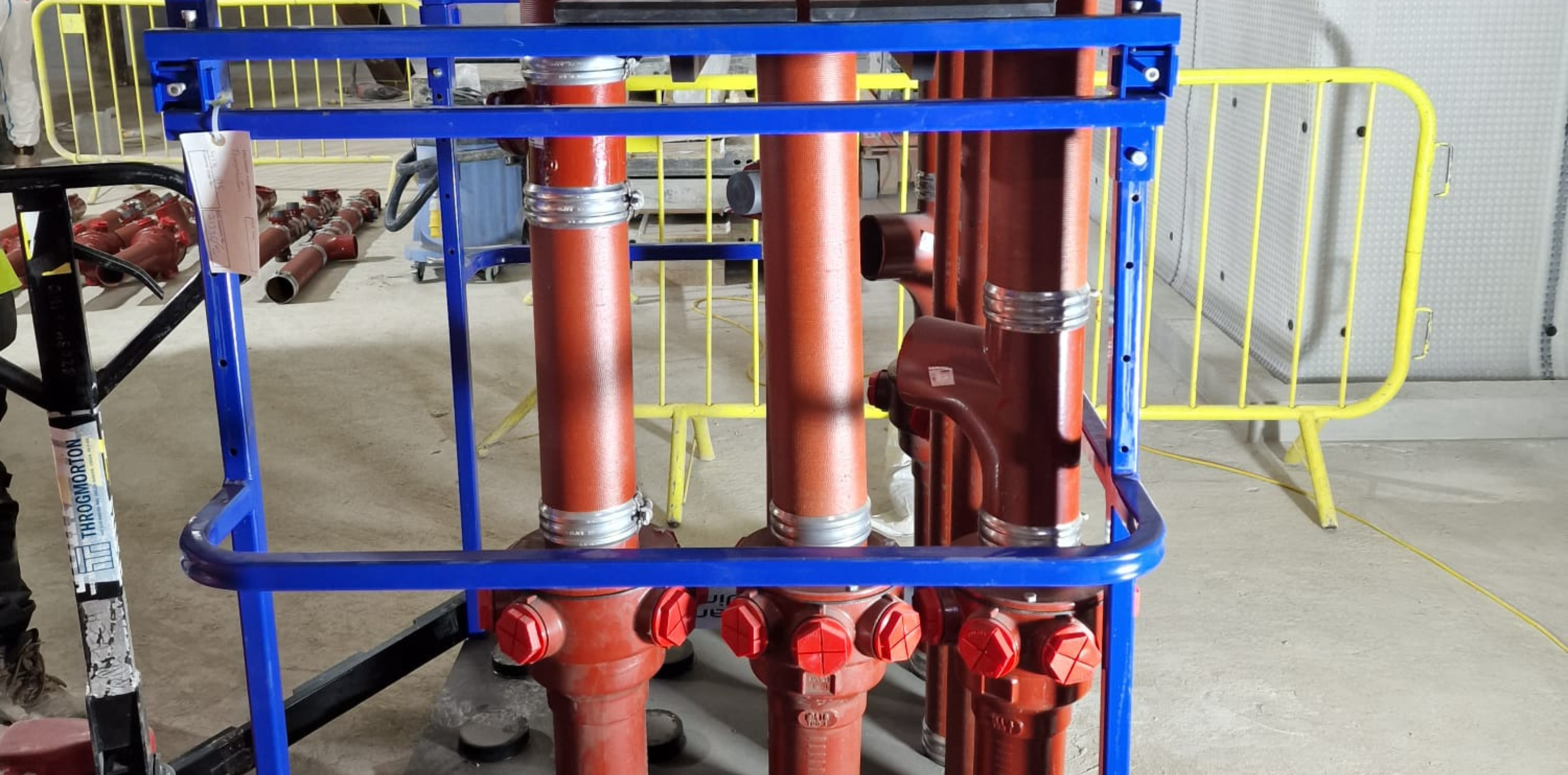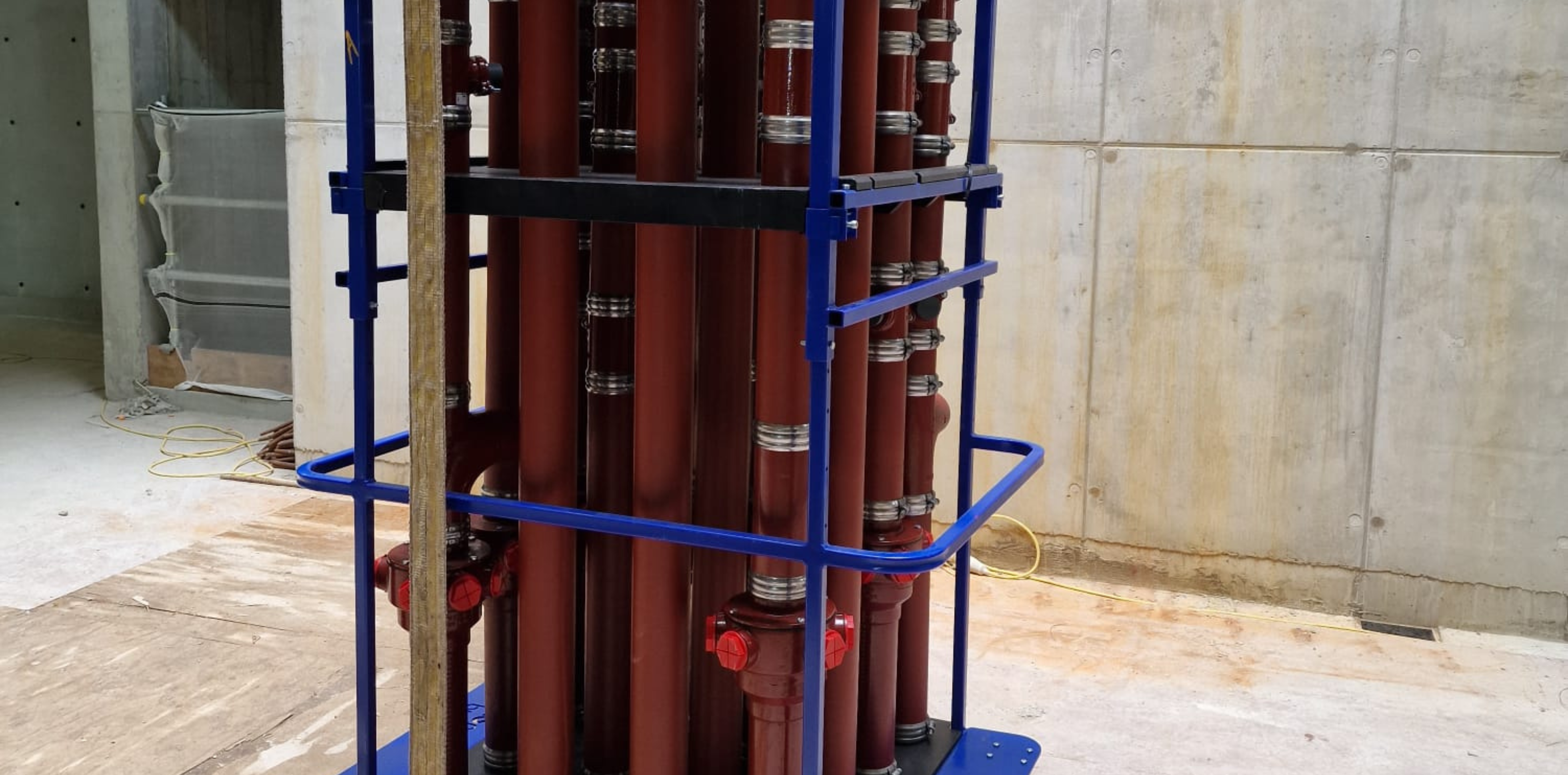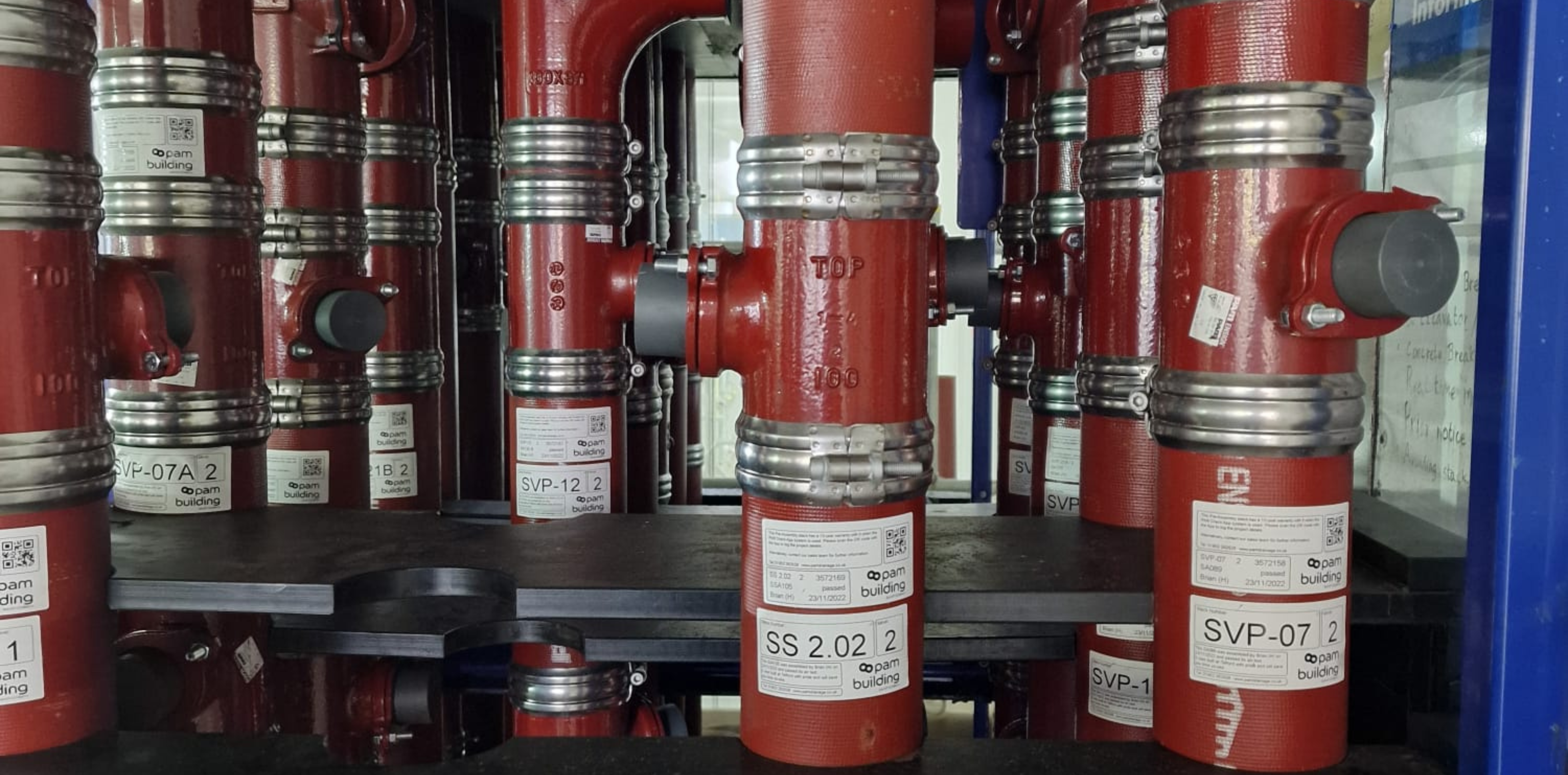 No1 Mayfair WP2 Above Ground Drainage
TMES are engaged to take on the full design and installation of all above ground drainage and internal rainwater systems on this 7* super prime new build in Mayfair. Modular frames have been constructed off site to reduce installation duration and reduce any waste to a minimum assisting with meeting our Carbon Net Zero targets.
Virgin Media/O2 recently employed TMES to complete a complex upgrade of the UPS infrastructure at our crucial business site in Northampton. Work involved the redesign and removal of existing UPS equipment followed by the installation of new 800kVA N+N plant. A highly challenging piece of work that the TMES team diligently carried out, working closely with our design consultant and onsite technical team. The outcome has been a first-class installation with no interruption to business operations, delivered on programme and within budget. Looking forward to working with TMES on future projects.
TMES have performed exceptionally well at our recent project in Camden Street, working with the Murphy team to complete the Mechanical works on a very difficult project with a challenging programme. The professionalism and diligence that they have shown in completing another contractors work, ensuring all systems are complete and commissioned in a limited period has been outstanding. It has been an absolute pleasure working with Nic, Toby and the team and we are very much looking forward to the next project with TMES.
I have previously worked with the TMES team on a range of projects from Commercial fitout through to data centre infrastructure installations and capital plant upgrades. They always strive to deliver a quality product in time and on budget, working with the end user to make sure the combined results are achieved.
Given an aggressive target programme duration of just 10 weeks to practical completion and occupation, together with tight project budget constraints imposed, the performance of the TMES team in delivering all Electrical, Mechanical and Public Health scopes of work in support of our Level 25 – HYLO Tower fit-out project was quite simply, exemplary. Despite a number of challenges in meeting the target programme and expected procurement pressures that arose, TMES's appetite in ensuring a proper understanding of our ambition and a determination to fully support and deliver all that we required led to a working relationship that was consistently open, honest and fully focussed upon the wider benefits of genuine collaboration. As might be expected, we very much look forward to working with the TMES team again soon.
TMES have been a pleasure to work with on the recent project at Northampton. This was a complicated UPS upgrade with multiple changes overs that were carried out diligently. A good management team making the project appear simple. Looking forward to next project together.